Day Spas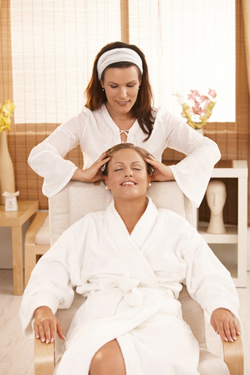 Let us take the stress off of your people and equipment. On your busy days you are inundated with laundry. Robes, sheets, towels. We can do it all for you. Or we can do part of it for you just to take the pressure off your people and equipment. Call us today for an appointment to discuss the options.
Bath Towels - Use our premium 24"x50" bath towel or let us clean yours.
Hand Towels - Our soft cotton hand towels provide that touch of class.
Shower Mats - Prevent slips and falls with our rubber shower mats.
Anti-Fatigue Mats Pamper yourself a little while you work. Give your back and your feet a break with our anti-fatique mats.
Other Items available by request.
Soap/Paper Products - Let us make soap & paper easy and convenient for you.