Restaurants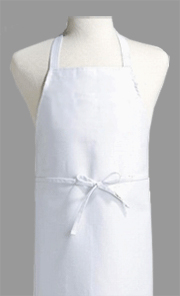 Whether you are the smallest pizzeria or sub shop or the largest five star restaurant, let us provide your bar towels, dish towels and aprons. Discover the pleasure of doing business with a truly reliable supplier who counts you as a valuable customer and not a number.
Aprons - keep the sauce, flour and condiments off of your people
Bar Towels - microfiber is highly absorbent and cleans better
Dish Towels - the traditional flat towel with a stripe
Grill Pads - for handling hot things and wiping down the grill
Kitchen Wear - chef coat, pants, shirts, frocks
Mops - the turbo twisted mop head
Soap/Paper Products - Let us make soap & paper easy and convenient for you.