About Us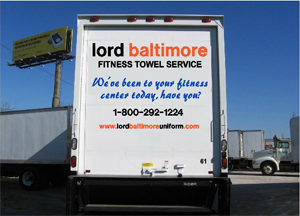 Baltimore Washington Towel Service is an independently owned service driven company. For over thirty years we have provided textile rental services to the Maryland, Washington DC, Delaware, Northern Virginia and Southern Pennsylvania region.
We offer our customers an alternative to the high volume corporate commercial laundries that are all too often big on volume but short on service. Our route service representatives are service professionals with an average of twelve years on the job. We are accessible with a simple phone call for service requests. Our customers are our priority, not meetings or administrative duties.
We have access to more than fifty quality suppliers in order to insure that we can find what it is that you need. You will find our company refreshingly different as we provide you with service above and beyond industry standards at very competitive prices. Let us prove it to you. With our service guarantee you can try us worry free.